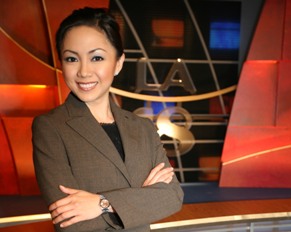 Kababayan L.A. host, Janelle So
Greetings PinoyLifers.  A few weeks ago, I was asked to appear on a show called Kababayan L.A. by its host, the lovely Janelle So.  She wanted to do a segment on blogging and asked me to be on the show after seeing some of the fun things I put on this site. 
The show aired on September 25, 2008 but there is a bit of backstory to some of the antics I pulled during the appearance.