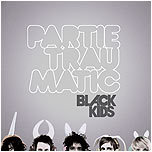 Album: Partie Traumatic
Artist: Black Kids | www.blackkidsmusic.com
Release Date: July 22, 2008
Review by Anthony Foronda
"Dance! Dance! Dance!" is the phrase of the day when it comes to the Black Kids' debut album Partie Traumatic. The Jacksonville, Florida outfit's debut album is a throwback to the fun, 80s synth-pop sound which made this new musical discovery such a joy. With every listen, each track is wrapped in pure unadulterated pop goodness that definitely gets you moving.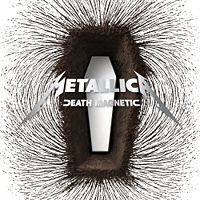 Album: Death Magnetic
Artist: Metallica
Release date: September 10, 2008
Review by Francis Yap
Metallica is a band marred with a history of controversy, starting from their earlier days of alcoholism and debauchery to their not too recent legal pursuits against online file sharers.  Combine this with "St. Anger", which is the least successful album in the band's career, and you'll see that Metallica has a serious task of winning back their die hard followers along with a new generation of metal fans.  The band has faced plenty of criticism from fans and critics alike since their infamous "Black Album" due to their change in musical direction.  They shifted away from their complex, fast, and epic pieces to songs with a hard rock edge, simpler, and commercial styles.  Nearing middle age, can Metallica still seem relevant in the Metal world?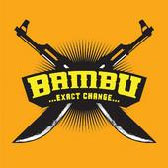 Album: …exact change…
Artist: Bambu | www.bambu.la
Release Date: September 11, 2008
Bambu has unleashed his latest musical fury with his third album "…exact change…" and adds further depth to his already vast hip-hop artistry.  One thing that really sets his songs apart from the "rap" that gets played on mainstream outlets is the wide variety of social topics he can masterfully rhyme about and still have people bob their heads to it.