SlantEd Comedy Show Taping on Monday, Jan. 19 for Showtime
January 9, 2009 · Posted in Uncategorized
2009 is starting off big for Pinoy comedians.  First we get the Jo Koy special on Comedy Central and now Ed San Juan's "SlantEd" Comedy Show is getting taped for Showtime.  The show is part of the LOL Comedy Festival and the line up is loaded with some of the best in Pinoy stand-up comedy today.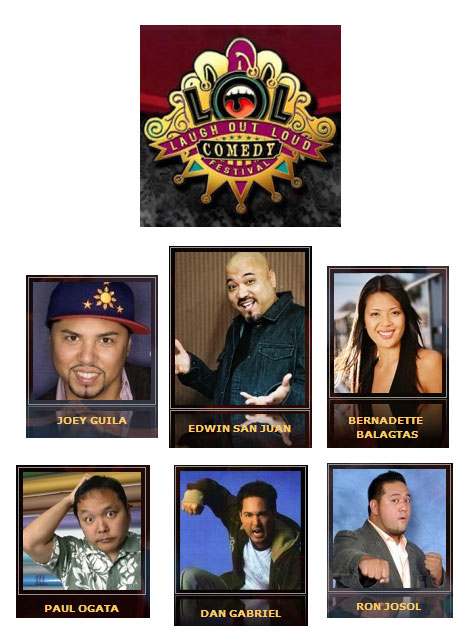 It all takes place on Monday, Jan. 19 (MLK Holiday) at 3:30 p.m at the El Rey Theatre in Los Angeles. Tickets are $15 for general admission and $25 for VIP (not including all the fees Ticketmaster and the El Rey tack on… those bastards).  
And to Ed, Bernadette, Ron, Joey and Dan, the folks behind this site are proud of you. Congrats on achieving this milestone! See you guys on the 19th.
LOL Comedy Festival Official Website
Buy Tickets – Ticketmaster.com
——–
Websites:
Edwin San Juan – www.myspace.com/edwinsj
Ron Josol – www.myspace.com/ron_josol
Dan Gabriel – www.dangabriel.net
Bernadette Balagtas – www.bernadettelive.com
Joey Guila – Joey's Myspace Page (cause JoeyGuila.com is still being worked on)
Comments