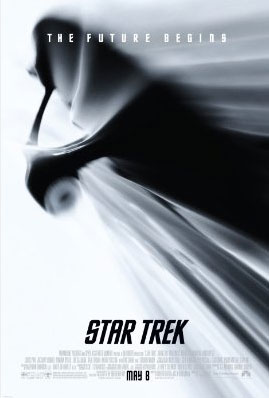 Star Trek is back and it is kicking ass and taking names.  J.J. Abrams has given the old sci-fi franchise a modern-day makeover complete with a hot young cast and a U.S.S. Enterprise that can bring the pain with its added firepower.  It made over $70 million opening weekend so it's safe to say that a good chunk of you saw it already.  For the rest that haven't, head to the theater 'cause it's worth the price of admission.
I'm not going to spoil anything major about the film but there are some things that crossed my mind regarding the new Trek – things that a Pinoy from California who is expecting his first child would notice.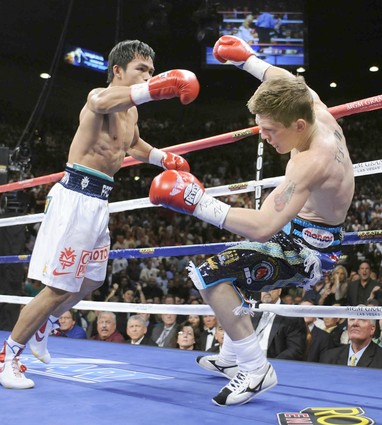 Manny Pacquiao introduces world class speed and punching power to Ricky Hatton. Wally Skalij – L.A. Times
I had a plan to do some gloating last night.  My Filipino flag was ready and I had a few spots in L.A. scoped out to wave it in the event that Manny won the fight.  
Manny made short work of Ricky "Hitman" Hatton with a devastating knock out punch in the 2nd round.  I predicted Manny would win but I wasn't expecting the fight to end so soon.  Everything was said and done by 8:45 pm!
The brutal knock out made me rethink the gloating plans.  Hatton fans didn't deserve anymore grief as their fighter was a class act.   I decided to scrap the gloating plans and just enjoyed a victory drink at Tiki Ti – a local Filipino American owned bar.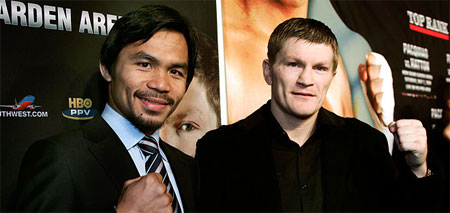 I'm going to make this as simple as possible.  Manny should win this fight.  I'm not saying this because I'm Pinoy and blindly nuthug the Pac-man like the majority of the ignorant drones on Manny Pacquiao's website forums.  I do watch non-Manny Pacquiao boxing and have been following the sport for many years.  There is a short list of names when you want to have a conversation about active boxers that can lay claim to being considered an elite fighter.  That short list should include Shane Mosley, Bernard Hopkins, Paul Williams, Miguel Cotto, and Manny Pacquiao.  Ricky Hatton is not on that list.