Pinoylifer Dr. Phil sent me a link off an MMA forum that showed pictures of a guy at a club posing with someone who he thought was Manny Pacquiao. Check them out: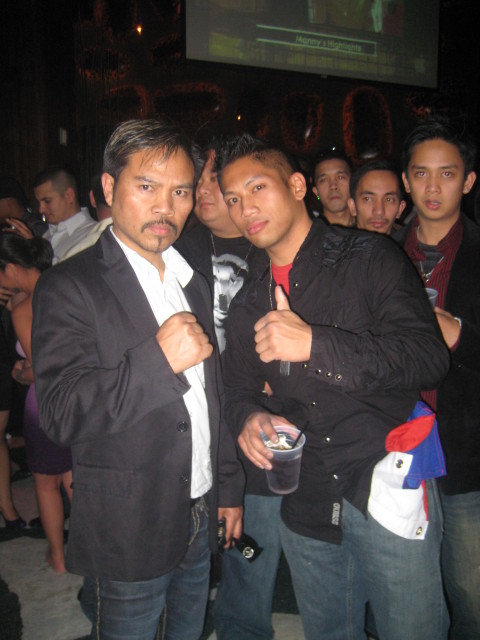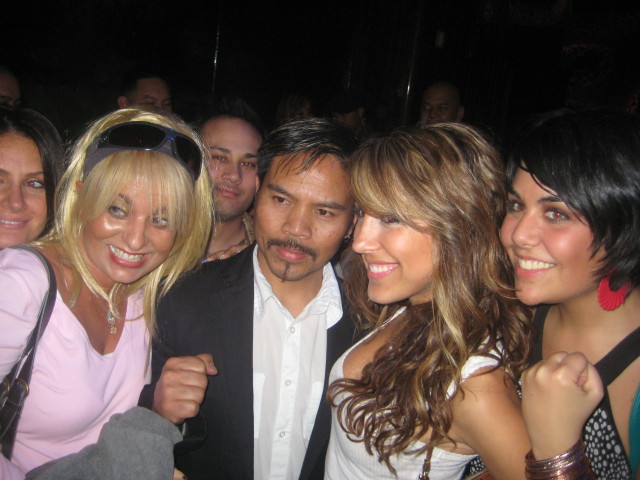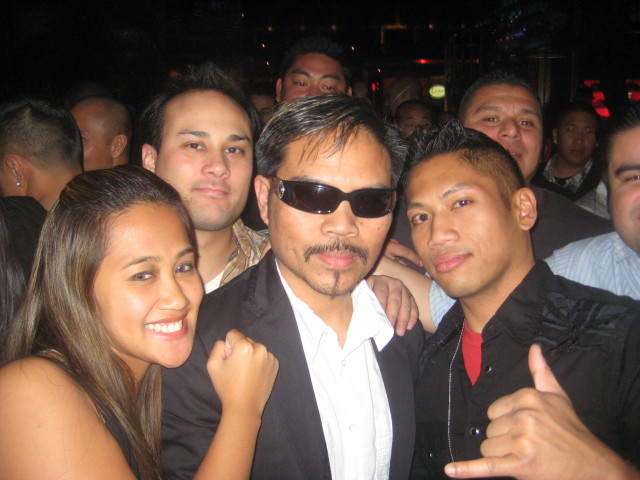 I think it's pretty funny that these folks fell for the fake Pacquiao at the club without even noticing that he didn't have any members of his entourage with him.  Double funny if any of those girls went home with him that night! So when you're out at the club and you think you see Manny Pacquiao, make sure to do a double take. 
As a challenge to all of you, I need some suggestions as to what to call the fake Manny.  Comment up!
Link to original post on MixedMartialArts.com (Warning, there's a camel toe shot at the club)
 
A few weeks ago, a friend commented that Pinoylife was too "guy heavy". There was too much coverage on boxing and mixed martial arts that there really wasn't anything for the non-testosterone audience.
Just to show you that I listen to the loyal readership of 30 people, here is the most unmanly post in Pinoylife history.
December 6, 2008 will go down in history as the night Manny Pacquiao became a superstar. It's also the night where two groups threw Manny Pacquiao after parties in Las Vegas.  One was the official one.  One wasn't.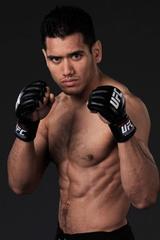 Despite all the comparisons to Georges St. Pierre and Anderson Silva, Pinoy MMA fighter Phillipe Nover lost by unanimous decision against Efrain Escudero in the season 8 finale of The Ultimate Fighter. Escudero neutralized Nover's striking ability by timing every leading punch and kick from Nover and countering with wrestling takedowns for the majority of the three round fight. Even Nover's Brazilian Jiu-jitsu ground game was taken away from him as Escudero controlled the fight with superior wrestling skills.
The only bright spot for Nover came in the third round as he was nearing an omoplata submission but could not properly get the leverage to fully pull off the hold.
Here's hoping that Phillipe bounces back from this loss and returns to the octagon to reach his potential in the world of MMA.
Phillipe, if you're reading this, the Pinoys are still proud of you and we can't wait for you to have a rematch. Thank you for giving us another fighter to cheer for.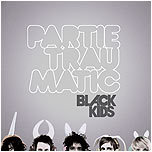 Album: Partie Traumatic
Artist: Black Kids | www.blackkidsmusic.com
Release Date: July 22, 2008
Review by Anthony Foronda
"Dance! Dance! Dance!" is the phrase of the day when it comes to the Black Kids' debut album Partie Traumatic. The Jacksonville, Florida outfit's debut album is a throwback to the fun, 80s synth-pop sound which made this new musical discovery such a joy. With every listen, each track is wrapped in pure unadulterated pop goodness that definitely gets you moving.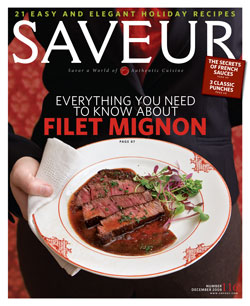 Food blogger Arnold Gatilao picked up the latest issue of Saveur magazine and was a bit surprised when he found an article dedicated to the holiday cuisine of Pampanga, Philippines.
Check out his blog at inuyaki.com for the details
The issue even features four Filipino recipes:
Big thanks to Arnold for tracking this one down.
Where were you the night Manny Pacquiao beat Oscar De La Hoya?
Last night's event will be ingrained in the memories of Filipinos all over the planet.  A lucky few will proudly say that they were at the fight in Las Vegas to witness history happen.  Most will tell a tale of gathering at a house loaded with food, friends, and family as they cheered on their hero on a television screen. 
In Los Angeles, a select group of community members were invited to watch the fight at the Montalban Theater (yes, it's named after the man who played KHAN!).  The fight screening was sponsored by Nike in conjunction with community organization Search to Involve Pilipino Americans (SIPA) and was billed as the Manny Pacquiao fan headquarters. 
That's where I was and this is the story of that evening.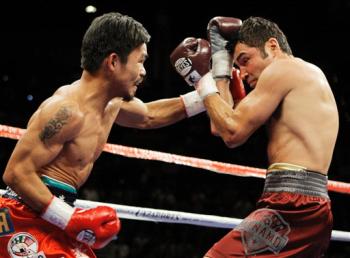 I'm STILL in shock.  The common feeling by a lot of fight fans leading up to Saturday's "Dream Match" between Oscar De La Hoya and Manny Pacquiao was that their hearts were with Manny but they didn't know if he could overcome the size and power of Oscar De La Hoya. 
Manny not only won the fight, he dominated Oscar De La Hoya into an 8 round TKO.  A FREAKIN' TKO!
The torch has officially been passed. The new king of the ring is a Filipino boxer named Manny Pacquiao.
Pacquiao too fast, too strong in lopsided win - SFGate.com
Analyzing Manny Pacquiao's victory over Oscar De La Hoya - L.A. Times
Mismatch indeed: Pacquiao dominates De La Hoya - ESPN.com
Trigger? What trigger? Outgunned De La Hoya leaves firepower at home - ESPN.com
Pacquiao – De La Hoya post fight quotes - SecondsOut.com
Postfight Press Conference (Video) - The Ring 
by Farmer Johneric of the Fighting Cocks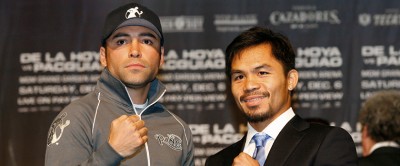 "There will be a knockout."
A claim made by the Golden Boy of Boxing Oscar De La Hoya on his upcoming battle with reigning pound-for-pound champion Manny "Pac-Man" Pacquiao. I would have to agree. But the question remains. Who is getting knocked out and when?
So before the big BBQs that will be on and cracking in every Pinoy, Latino, and fight fanatic's pad, let's run this down.
Thanksgiving 2008 is in the record books and based on all the Facebook status updates I read, looks like we all ate as if we had four stomachs.  It is impossible to resist.  Every house has lots of good food and at least three different types of dessert.  What makes Thanksgiving such a great holiday is its simple formula: 
People + lots of food + no work or school = Happiness
We can now add another component to a successful Thanksgiving - Filipinos on television.  Yes, you read that right folks. Thanksgiving 2008 was all about increasing the Pinoy visibility percentage on American television.  Maybe some of you blinked but there were quite a few pata eaters on cable these past few days.