Tips on Meeting Guys for Single Pinays Over 30
July 27, 2008 · Posted in Uncategorized
I write this with a minor hangover so excuse me if I go astray.
There's a slight lull in blog worthy Pinoy Pop-Culture items. When that happens, I start thinking about other things to write about and there was a topic that came up in a conversation I had a few weeks ago with a friend of mine. This friend is a Pinay who is single and in her 30s. She was showing a little bitterness towards her situation and I don't blame her. This woman is pretty, out going, and fun to be with but for whatever reason, she hasn't had much success finding Mr. Right.
The conversation got me thinking about what I could do to help other single Pinays in their 30s to find single men. It's a little easier when you are in your 20s because you're supposed to be out clubbing or hanging out at the cool night spots. Once you hit 30 and you go to those clubs, you find yourself being one of the old folks at the young club. And let's not even talk about the eventual betrayal our bodies do to us when the metabolism goes to shit and eating a small piece of cake takes you one step closer from being a young, urban and hip Filipino to the over the hill tito or tita that you remember seeing when you were a kid.
The purpose of this site isn't to facilitate any matchmaking for single folks. And if you are in your 20s, you're in your freakin' prime so you better start getting while the getting is good. But there are those of us that are passed the 30 mark and still not hooked up. I'm all about trying to give folks information to give them a different perspective.
Single ladies over 30, this one is for you.
Desperate times call for desperate measures and I have some suggestions as to where you can find some single men that doesn't involve you purchasing membership from an internet dating site or going to some pricy speed dating event. Now, I can't vouch for the quality of these men but I can guarantee they'll be single.
Ladies, are you tired of the players? Are you tired of the indecisive guys that can't commit? May I suggest going to a place where men will adore you. A place where single men are abundant and if you are willing to instigate the initial contact, you can pick up phone numbers without fail. Pinays, I submit my first recommendation of the San Diego Comic Con.
That's right, the biggest comic book and fan boy convention on God's geek earth. Here you will meet single, lonely, and timid men that you can control. Granted, there may be issues with personal hygiene and the majority of these men have racks of dvds and hard drive space filled with porn, but if you show them you are interested, they may just be a make-over away from being somewhat dateable. You gotta think out of the box a little here because yes, it is a bit troubling that some of these men spend hours upon hours in putting together an awesome costume of their favorite anime character so that they can compete at the local cos-play contest. You could use that kind of creativity in the bedroom and live out some wild ass costumed fantasies that you may have been ashamed to try with "cool dudes."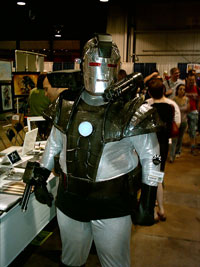 This could be your future ex-boyfriend.
 
No? Not willing to lower your bar to that level? (yet?) Ok fine. There are other places.
Maybe you want a guy with some cash that likes to spend money on a woman but doesn't know how to talk to one. Possibly you want someone that likes going to clubs and listens to the latest dance music. Ladies, look no further because I have a place you can visit where there is a virtual buffet of these men. I submit my second recommendation of the local titty bar.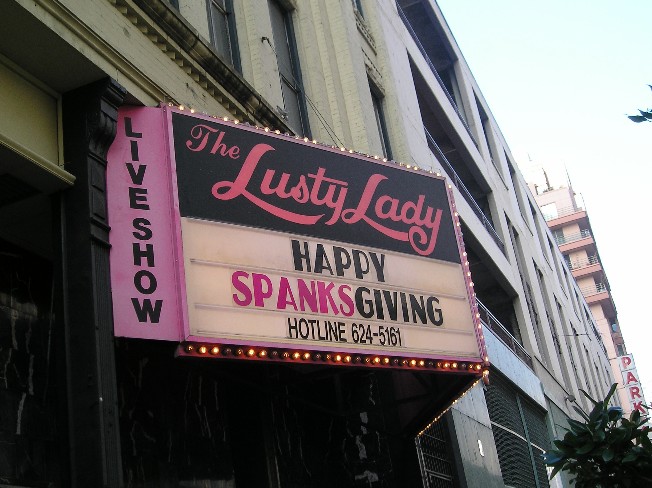 First off, you have to go there when people are leaving and just kick it outside. Second, I did say "local titty bar" and not high end gentlemen's club. The reason for this is that at the high end gentlemen's club, you'll be competing with some high end whores and you will probably lose out to them. However, the local titty bar will only have the medium to lower end whores and you should be able to outclass them with ease. You may be thinking that this is a cheap move. Well hey, if you're complaining that you're still single and over 30 then whatever you've been doing hasn't seemed to work thus far. It's really not that horrible. You'll meet a guy that has cash. He knows all the latest dance songs and you can easily lure him by throwing on some of that stripper lotion scent that these men are super familiar with (I only speak from 3rd party experiences as I never have set foot in such places where you have to pay $100 for three songs to be in the VIP room). The only drawback is that if you do hook up with one of these guys, he may want to install a pole in the bedroom and there's no guarantee that he won't stop going to the local titty bar. Just throwing it out there.
That may be too much of a tough deal to pull off so maybe you want something easier. Something that doesn't require you to stay out late because you're more of a day person. May I submit my third recommendation of freshman orientation at a local university.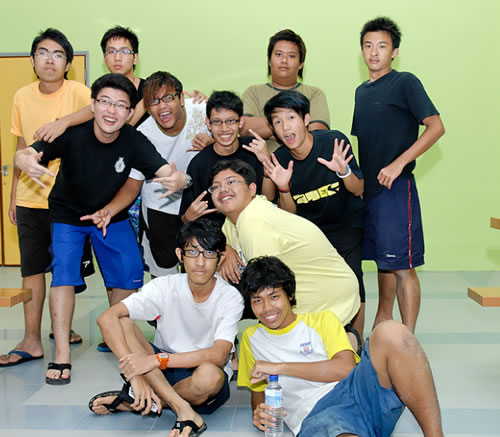 Now is as good a time as any to adopt the cougar lifestyle. Demi Moore did it. Cameron Diaz kinda did it. Why can't it work for you? The odds of a man not being married as a college freshman are pretty high. Ok so maybe this batch of dudes can't buy you a drink yet and some of these guys have never participated in the voting process. And yeah, you might have to get over the fact that when you were hitting puberty, these guys weren't even conceived yet. But there's a huge, huge, HUGE upside. Guys between the ages of 18 to 23 are mega horny and should match well with a woman's mid thirties' sexual peak. The biggest obstacle is that you have to compete with chicks that are 18 to 25 but you gotta do that no matter what.
This really isn't helping much is it?
Let's just scrap all the earlier ideas and see if this next one will take.
The fourth recommendation is selling donuts or baked goods outside of a divorce support group help center. The men will be vulnerable and looking for a rebound and you can be right there offering them comfort and donuts. Men are pretty simple creatures. All we want is someone to reassure us that we are worth something and throwing in some fried sugared treats is a huge bonus.
There are some minor drawbacks of intercepting men coming out of a divorcee support group meeting. Sure these guys are older and wiser but there is a decent chance that these men are loaded with baggage that you can't return at the local Samsonite retailer. And you might have to deal with listening to a guy gripe about legal fees and alimony payments. Oh, and some of your dates may fall on the days where he has custody of the kids so you may end up at Legoland or watching movies like Space Chimps. But the guy has shown that he has the capacity to commit in the past so if you can endure him crying like a bitch for a few months (maybe years) then the payoff may be worth it.
If you really try this, make sure you have the donuts. Older guys will only glance at a hot chick but they will gravitate towards donuts.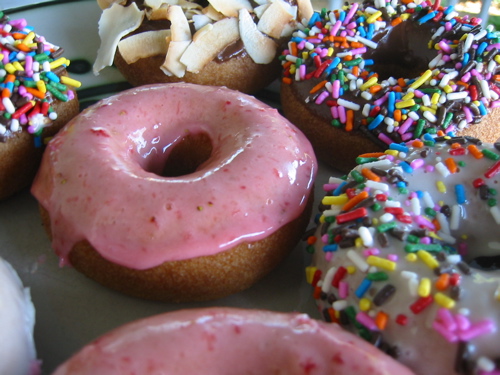 These are four suggestions. Take them or leave them. And if you decide to leave them, I can only offer one more suggestion. Go to the Pinoylife.com Facebook Group and check out some of those folks. I know for a FACT that a good chunk of those guys are single.
Remember who is lookin' out for you fellas.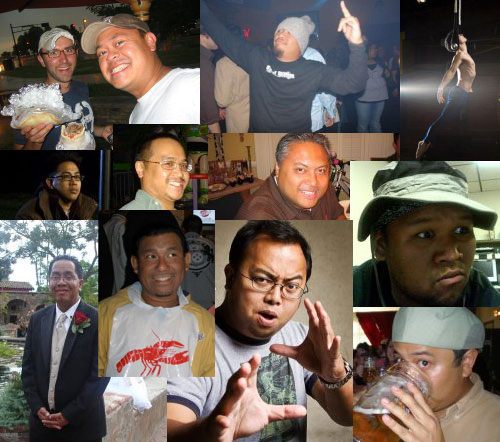 These guys are going to kill me for this.
Comments