An Open Letter to Spain
August 25, 2008 · Posted in Uncategorized
Dear Spain,
I was born in the Philippines and grew up in the United States – Los Angeles, California to be exact.  Growing up as a Filipino in the United States, I've felt the need to learn the history of my adopted country and my mother country.  It seems that for over 300 years, Spain pretty much had their way with the Philippines.  Granted, you guys got the hell out of Pinas back in 1898 but there have been lasting negative effects on Filipinos due to Spanish influence.
Filipinos got used to eating foods that are deep fried and/or full of salt which has led to our people being the leaders in high blood pressure, high cholesterol and hypertension.  It truly is a double edged sword to appreciate such things as crispy pata and chicharon.
For some weird reason, a lot of Filipinos think it's more beautiful to look more mestizo or more Spanish.  I went to a debut in the Philippines once and all the guys thought this one girl who had a lot of Spanish features was hot while I thought she kinda looked like a horse.  Oh well, agree to disagree when in Rome.
The Philippines also got introduced to the fun concepts of over-zealous Catholicism, government corruption, cotillions, and having to deal with the fact that every Pinoy knows at least one person named Jennifer Reyes.
Sure, the United States and Japan did their fair share of damage to the Philippines but their impacts pale in comparison to 300 plus years of Spanish Rule. 
In the eyes of the Spanish, all Filipinos have become is a minor footnote in their history and a name for a chocolate snack.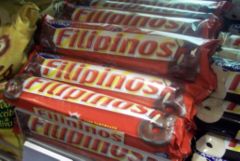 I'm not overly offended and I know that I cannot go into the past and fight off all the injustices put upon my people by Spaniards.  What's done is done and I must live in the now.  I get that.
What I didn't quite get was how it was acceptible for the Spanish basketball teams to bust "Chinese eyes" in a photo and nobody in Spain thought it would be viewed as offensive.  Then again, we are talking about Spain – a country where black soccer players were greeted by fans doing ape sounds and throwing bananas on the field.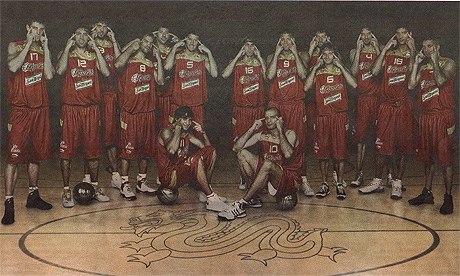 The infamous Spanish Basketball team photo
I must congratulate Spain in their recent athletic achievments.  Spain did win the 2008 UEFA  European Championships in soccer. Spanish tennis star Rafael Nadal won the French Open, Wimbledon and got an Olympic gold medal.  And the Spanish national basketball team were the 2006 FIBA World Champions.
Good job Spain. 
On that note, I just wanted to say as an American of Filipino heritage, please remember that in the 2008 Beijing Olympics, the USA Men's Basketball team got the Gold Medal against your sorry ass conquistador nation!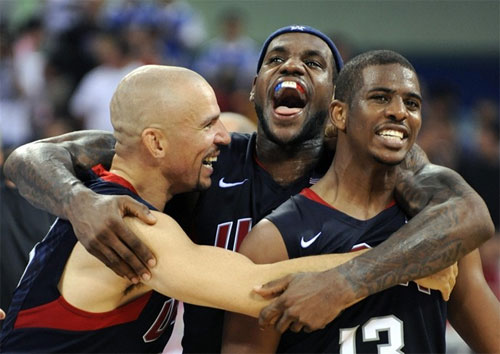 Final Score – USA: 118 – Spain: 107
Sure, your Spaniards got within two points in the fourth quarter but the Spanish fans had to endure the one painful thing that Sacramento Kings fans have dealt with for years…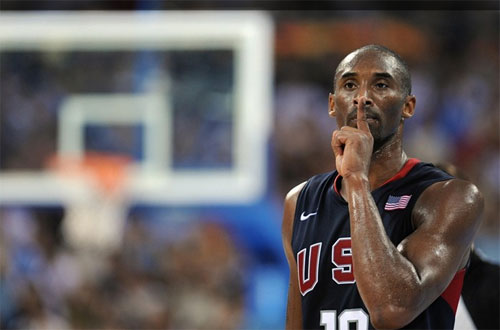 KOBE MOTHER FUCKIN' BRYANT!
As I have had to be reminded every day of my life that Spain ruled my people with my middle name of Ramirez, I hope you never forget when Kobe converted the 4 point play which also fouled out your beloved Rudy Fernandez. Remember Lebron James as he slashed through the lane and rebounded his own missed layup for a put back score.  Don't ever forget the clutch three pointer Dwayne Wade rained on your national team just when you thought you had a chance of coming back.  
And never forget how your star 17 year-old prodigy and Frodo Baggins look-alike Ricky Rubio had a severe melt-down which resulted in an unsportsmanlike foul getting compounded with a technical foul which meant four free throws and possession with less than 2 minutes of game time remaining. 
Yes Spain, remember all of it.  Most importantly, remember the medal ceremony as the stars and stripes were raised the highest and the Star Spangled Banner was the anthem that was played instead of that goofy parade march music your country has as an excuse for a national anthem.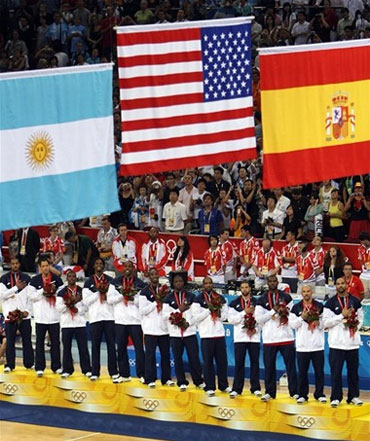 The Spanish conquistadors had the three Gs: God, Glory and Gold.  At the 2008 Olympics, even God couldn't help the Spanish basketball team as Team USA got the Glory and the Gold.  So keep your three Gs.  I'd rather have CP3, King James, D-Wade and Black Mamba!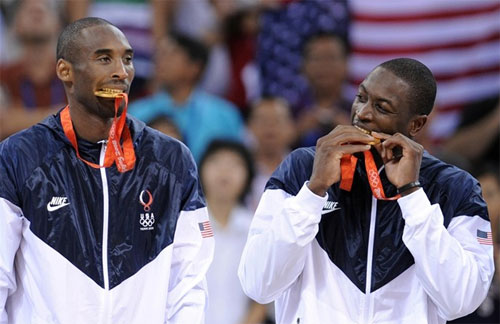 Americans, if you're reading this, either do this aloud or in your heads but sing the Lee Greenwood song with me…
And I'm proud to be an American!
Cause at least I know I'm free.
And I'd like to thank Kobe and Lebron
Dwayne Wade and CP3
And I'll gladly stand up…
Next to you and boo Gasol all day
Cause there ain't no doubt I love this land
God bless the USA!
U S A!  U S A!  U S A!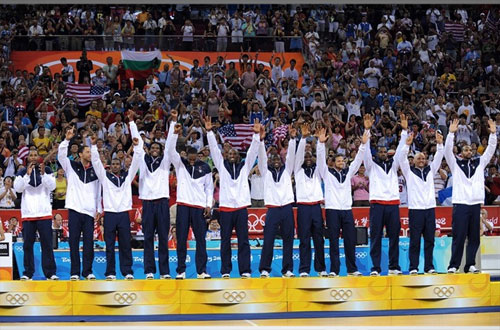 Comments