Pacquiao imitation knockoffs are now available
Pinoylifer Dr. Phil sent me a link off an MMA forum that showed pictures of a guy at a club posing with someone who he thought was Manny Pacquiao. Check them out: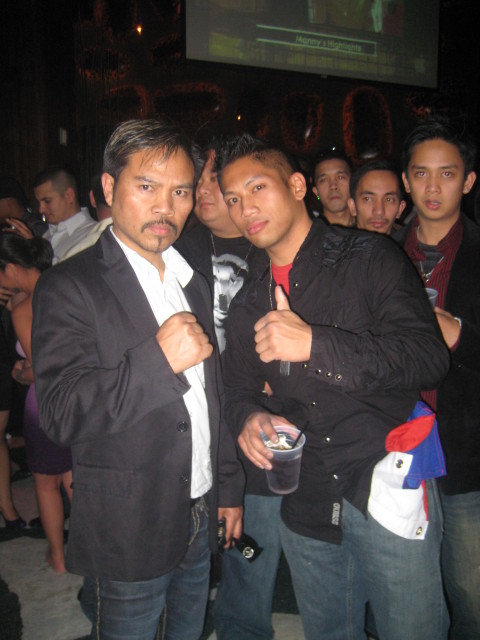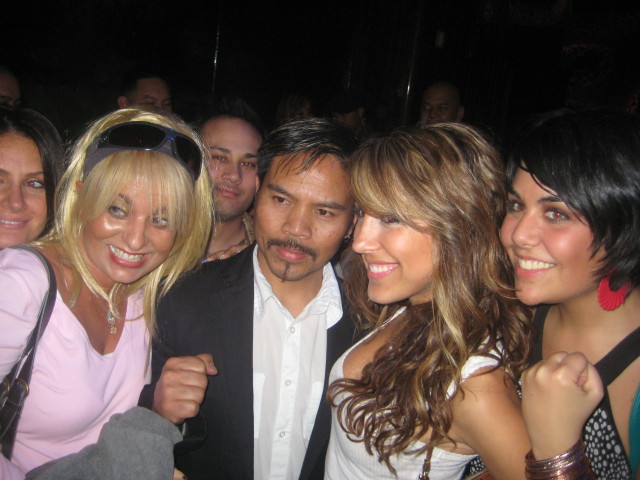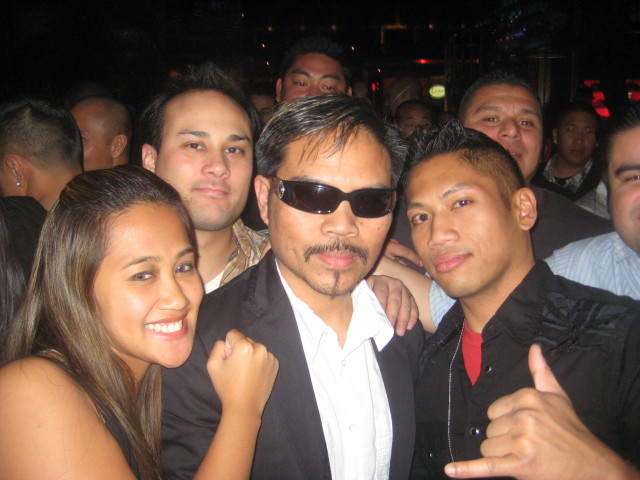 I think it's pretty funny that these folks fell for the fake Pacquiao at the club without even noticing that he didn't have any members of his entourage with him.  Double funny if any of those girls went home with him that night! So when you're out at the club and you think you see Manny Pacquiao, make sure to do a double take. 
As a challenge to all of you, I need some suggestions as to what to call the fake Manny.  Comment up!
Link to original post on MixedMartialArts.com (Warning, there's a camel toe shot at the club)
 
Comments