Giving Filipino Veterans their benefits WILL help stimulate the U.S. economy
February 20, 2009 · Posted in Uncategorized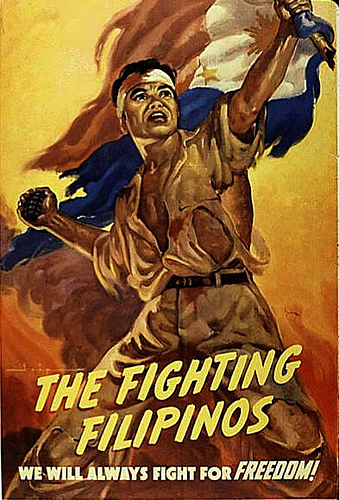 If you haven't heard, we're in a recession.  Just making sure we got that piece of information out of the way.
This difficult economic time has resulted in the U.S. Government scrambling to take some form of immediate action to alleviate the current financial situation in America. The proposed solution that was signed by President Obama was a $787 billion (with a "B") economic stimulus package.  I don't have the time nor energy to try to explain the rationale of every line item in this stimulus package but basically, the government is going to spend a sh*tload of money on a bunch of stuff in the hopes that the U.S. economy will improve. 
The bill contains things like infrastructure construction projects, tax breaks and credits to incent more people to buy new vehicles, and many other things that are supposedly intended to have an immediate impact on decreasing unemployment and increasing consumer spending.
Then there are the other items in the stimulus package that have drawn the ire of its biggest critics.  One of the controversial items in this bill is a proposed $400 million to be spent on anti-smoking and sexually transmitted disease prevention programs.  I'm sure these are both great in promoting good health but the only possible result that I can see how this would benefit the U.S. economy is the increased sales of Nicorette and Trojan products. 
An item that has become a major talking point of the package's critics is the nearly $200 million that will go to Filipino WWII veterans.  From what I've read in news articles, a lump sum of $15,000 will go to each vet that is a U.S. citizen and $9,000 to non-citizens. 
The positive is that these deserving veterans are finally going to get something (even though it's just a fraction of what was promised to them).  The big negative that I see is that the issue for Filipino veteran's benefits has now become a partisan politics talking point to argue the validity of a stimulus package rather than a standalone non-partisan issue.  Journalists, pundits and politicians that want to highlight what they feel are the unnecessary aspects of the stimulus package are quick to point out that at least a third of the money allocated to these Filipino veterans will end up going to people in the Philippines, thus not really doing anything to stimulate the U.S. economy. They also argue that appropriating stimulus package money to Filipino veterans does nothing to help create jobs or increase consumer spending.
I am no economic expert but according to Kababayan L.A., I'm some kind of expert in something (not sure what, though).  Being the expert that I am, I can assure all of you reading this that giving money to old Filipinos will definitely help the U.S. economy. 
You don't believe me? Here are a few business areas that will benefit:
Retail Electronics Stores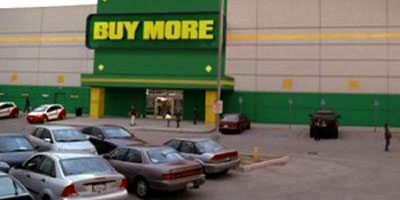 You give an old Pinoy thousands of bucks, they're gonna get a fat ass 50 inch television to watch their favorite crappy shows on TFC.  This will increase the employment rate of places such as Fry's Electronics and Best Buy along with improving the bottom line of electronics manufacturers that have offices in the United States. 
Cable and Satellite companies
They can now afford the luxury of adding on both TFC and GMA TV!
Karaoke microphone sales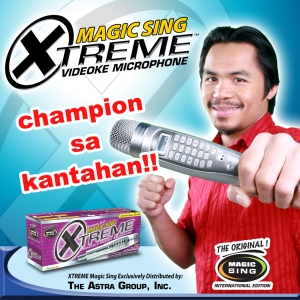 Expect to see a surge in sales in the beloved magic microphone.  Then again, some of these old timers will probably just get one of their relatives to get it cheaper in the Philippines and then Johnny Air Cargo the sumbitch back to the U.S.  But that leads to…
Shipping companies targeting Filipino customers
Express Padala, Johnny Air Cargo, LBC and a whole bunch of them better get ready to start seeing some action from these veterans.  Boxes filled with chocolates, Spam, and toilet paper are on their way to relatives in Philippine provinces as you are reading this.  And where do they get all these goodies?
Costco
That's right, Costco!  Where else are you gonna find Spam, Kit Kat and Nestle Crunch in bulk?
Las Vegas casinos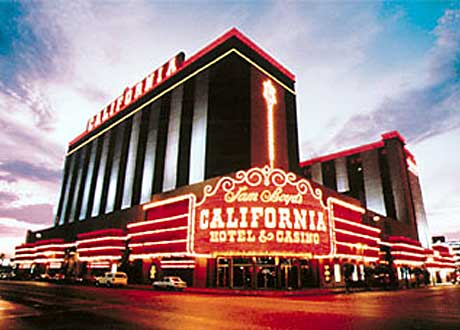 I'd wager that some of that veterans' benefits money is going to go right into the slot machines and black jack tables of old school Vegas casinos like Fitzgeralds, The Plaza, or The California Hotel. The amount of gambling should at least warrant a new casino hat for some of these veterans.
Local charter bus lines that do Las Vegas turnaround trips 
They gotta get to Vegas somehow and not all of them have kids or relatives that can take off time from work (or life) to take lolo or lola to Sin City.
State Lotteries
After some of these veterans blow 80% of their lump sum payment on buffets and black jack, they're gonna want to try to refill the bank account by playing the lottery. So remember, if you give Filipino veterans their benefits, our schools win too.
A lot of the criticism of this stimulus package came from Republican members of Congress.  To them I say to not worry about the Filipino veteran money because it's going to help the state of one of the most high profile Republicans in the nation.  That's right, I'm talking about Governor Sarah "The Milf" Palin and the great state of Alaska.  The reason being…
Increased tourism to Alaska via the Alaskan Cruise
Filipinos in their 80s and 90s living in the U.S. seem to gravitate towards the Alasakan cruise.  The constant food availability, the room service, Alaska… what doesn't scream senior citizen paradise!  Fear not Palinites, lolo and lola are on their way to see your glaciers, fish canneries, and other Alaska stuff that makes them say "Wow, we are in Alaska."
And finally…
Increased revenue for lawyers, paralegals, lawyer specific software products, and legal settlements to emotionally scarred Americans.
There's one thing elder Catholic Filipinos like doing and that's being active at the local Catholic church.  I'm sure some of these folks will take that lump sum check and donate a chunk of it to their parish in the hopes of sponsoring some stain glass work of their favorite saint put up above the confessionals.  But we all know that the money that people give to the Catholic Church just goes to legal fees to pay for all the child molestation settlements.  So, in essence, that cash is going right back into the pockets of the American tax payer… and the few illegal aliens that were contracted to do the stain glass work.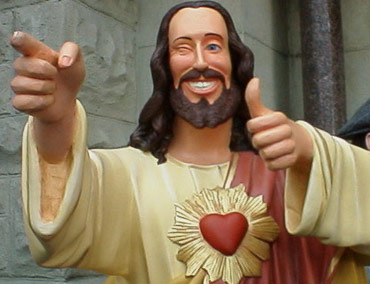 Comments