by A Very Opinionated Pinoy Dude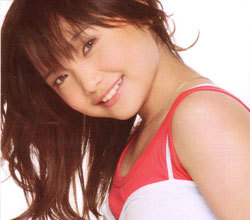 (Disclaimer: Here at Pinoylife, we may be a bit L.A.-biased when it comes to pro sports teams, so I'm afraid you're gonna have to deal with it.)
I got a chance to ditch work on Monday and go to Dodger Stadium to see the Dodgers home opener vs. the hated Frisco Giants. I know a lot of Frisco fans have cum in their pants (pun intended) lately due to a certain half-Pinoy pitcher, but us Dodger fans have our perks too. For Opening Day the sellout record crowd of 57,099 were treated to none other than 16-year old singing sensation (wait, wasn't she the 15-year old singing sensation last year?) Charice Pempengco, singing the "Star-Spangled Banner" as the big-ass American flag was unfurled.
There was also an international theme as flags of 30 nations (including the Philippine flag) of which the Dodgers have had some relationship with were carried into the infield.
Missed it? My infamous video camera caught the performance!
Okay yeah, she's not even a U.S. citizen, but you gotta admit, she can rock the anthem better than most citizens could.  Speaking of which, she's spent an awful lot of time here in the States lately. And one of the songs played before the game was AC/DC's "T.N.T." Coincidence?
 
After her performance, a B2-stealth bomber flew overhead, hundreds of doves were released, Vin Scully threw out the ceremonial first pitch to open up a game which had Dodger outfielder Andrew Either hit two homeruns, pitcher Chad Billingsley throw 11 strikeouts, and new infielder Orlando Hudson hit for the cycle with a homerun, a single, a double and a triple all in the same game – a rare feat not accomplished since 1970!
Oh yeah, the Dodgers won 11-1. Sorry Frisco fans. Tsk, tsk.
At this rate, we should have Charice sing the national anthem every day.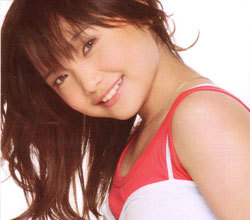 Charice, the young vocal sensation from the Philippines, sang for Barack Obama's pre-inaugural party on January 18.
Here's TV Patrol's news coverage in wondrous low def.

I've been a big fan of Charice and applaud her every accomplishment. This post is no way a knock on Charice's amazing talent or her somewhat large head (hopefully she'll grow into it and not look like a walking lollipop a la her idol Celine Dion). But I do need to question why she was picked to sing "God Bless America" for an American presidential event.
Thanksgiving 2008 is in the record books and based on all the Facebook status updates I read, looks like we all ate as if we had four stomachs.  It is impossible to resist.  Every house has lots of good food and at least three different types of dessert.  What makes Thanksgiving such a great holiday is its simple formula: 
People + lots of food + no work or school = Happiness
We can now add another component to a successful Thanksgiving - Filipinos on television.  Yes, you read that right folks. Thanksgiving 2008 was all about increasing the Pinoy visibility percentage on American television.  Maybe some of you blinked but there were quite a few pata eaters on cable these past few days. 
Charice Pempengco keeps impressing the masses and now she's gotten the attention of French Canada's gift to the world – Celine Dion. 
On September 9, 2008, daytime talkshow host Oprah Winfrey had the young Pinay perform on her show only to surprise Charice with a video greeting from Celine Dion where she invited Charice to sing a duet at the Celine Dion concert in Madison Square Garden.  As much as Celine's music immediately kills any sex drive and alcoholic buzz in my system, that is an impressive accomplishment for young Charice Pempengco.
If you don't know her name yet, you better learn it fast because she is on her way to be the next big thing.
The Most Talented Girl in the World : Teen Singing Sensation - Oprah.com (damn, I can't belive I'm linking something to Oprah.com)
www.charicepempengco.com | Charice Pempengco Official Site