December 6, 2008 will go down in history as the night Manny Pacquiao became a superstar. It's also the night where two groups threw Manny Pacquiao after parties in Las Vegas.  One was the official one.  One wasn't.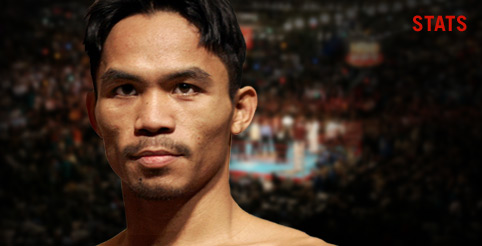 The second installment of the Pacquiao – De La Hoya 24/7 series was, once again, a solid piece of documentary work by the HBO Sports crew.  The show depicted Pacquiao as a loving husband as he spent some alone time with his wife Jinkee listening to the pulses of their unborn child using an electronic device pressed against Jinkee's very pregnant belly. This was a much needed improvement from the last episode's display of karaoke coldness from Manny.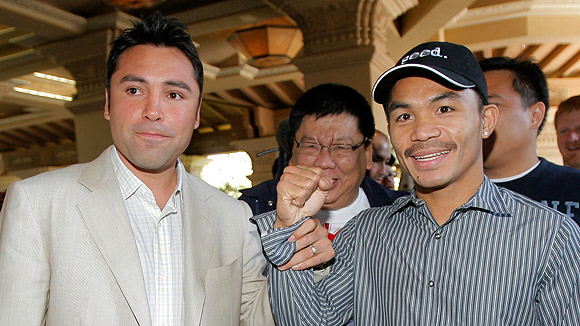 AP Photo/Jae C. Hong
Manny Pacquaio and Oscar De La Hoya just agreed to the biggest boxing event of 2008! Mark your calendars fight fans cause Pac-man vs. DLH goes down on December 6.
De La Hoya to fight Pacquiao in December – Reuters 
GOLDEN BOY WILL FIGHT PACQUIAO - Sportinglife.com
Pacquiao to move up two weight classes to fight De La Hoya - by Dan Rafael, ESPN.com
Fight with Pacquiao makes a lot of cents to De La Hoya by Graham Houston, ESPN.com