All Hail the New Sony Vaio
September 23, 2008 · Posted in Uncategorized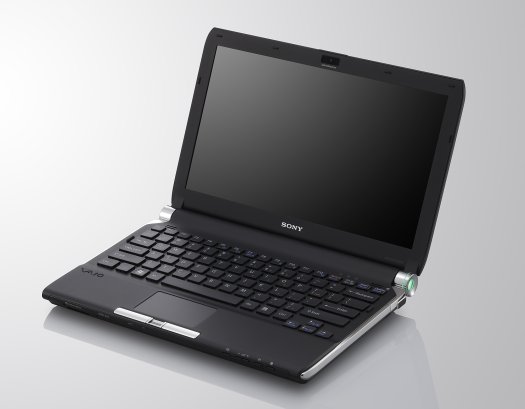 Ladies and gentlemen, Pinoys and Pinays, Sony has finally done it.  They have announced a new Vaio laptop that is light weight, compact, and can play Blu-ray discs on a high definition screen. 
Here are some of the specs:
An 11″ display screen
Less than 1″ thick
Blu-ray disc capabaility
High definition screen with HDMI output
Intel Centrino 2 processor for better energy usage and processing power
Comes in Black, Red, and Champagne Gold
It looks like this thing really packs a punch.  But the most important feature about the new Sony Vaio laptop is…
THEY NAMED IT THE SONY VAIO TT!
Ah yes, you really thought this was gonna be a tech article? And now without further ado, here are a few things you can say thanks to the new Sony Vaio TT.  (Yes, more dick jokes!)
My TT is small and compact but it is very powerful.
Wow, your TT is so sleek and ergonomic.
My TT got some upgrades and is very energy efficient.
When I'm on the go, it's easy to hold my TT in one hand and run like the wind.
Hey check it out, my TT can get wi-fi anywhere I go.
Try out my TT and see how many fingerstrokes you can do per minute.
My TT looks brighter and more vibrant now that it is in HD.
I'm serious, I have an 11″ TT!
Even though my boyfriend's TT is less than 1″ thick, I really like using it.
I like keeping my TT on my lap so I can feel when it gets too hot.
The best way to clean your TT is with compressed air.
I whipped out my TT at Starbucks and I got a lot of envious stares.
When I was hanging out at the quad, some girl went up to me and asked if she could see my TT.
I can play Guitar Hero with my TT.
In the long run, it's better to just let your TT run all night instead of shutting it down.
I shorted my TT when I spilled ice water on it.
My TT caused interference with the plane's instruments on my flight back from the Philippines
When I go through airport security, I always have to take out my TT.
Your mom could use a new TT to help her get more organized.
Wait, your TT plays Blu-ray discs?
I have a red TT so I got my wife a black one.
My TT has Intel inside.
On long car trips, it's easy to take out my TT and use it to entertain my passengers.
Dude, I just mounted a webcam on my TT.
You can see a picture of my TT on the Sony website.
Damn, your TT is really good at multi-tasking.
I got a lot of RAM in my TT.
It's pretty crazy that you're able to plug an HDMI cable and a USB cable into your TT.
Do you use your TT at work or just at home?
and finally…
Hey bro, bring your TT over so you can link it up to my TT and we can do some serious gaming!
Link:
Sony Vaio TT Is Real, Definitely Has Blu-ray and Huge SSD - Gizmodo.com
Game on Pinoylifers!
Comments