Celebrating Filipino American History Month
October 1, 2008 · Posted in Uncategorized
October has arrived and Filipino American History Month is here.  Long story short, the Filipino American National Historical Society established the month as Fil Am History Month based on the fact that some Pinoys jumped off a Spanish galleon called the Nuestra Senora de Buena Esperanza (aka Big Ass Spanish Boat) somewhere near Moro Bay, California back in October of 1587.  I'm paraphrasing but you get the gist of it.
What should we celebrate? It is our month but a lot of Americans are unaware of the significant contributions that Pinoys and Pinays have made to our country's fabric. 
No need to fear 'cause I got your Fil Am history remedial course right here on Pinoylife.com.
For starters, you gotta go with the basics. Go pick up this book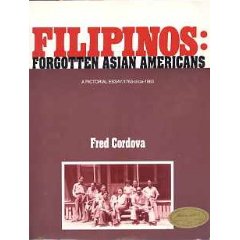 That way I don't have to cover all that stuff that Uncle Fred and Auntie Dorothy Cordova already documented. 
Now that we're all caught up, let's go over some of the highlights (and lowlights) in recent Filipino American history.  To determine the importance of these events, we will use the unit of measure called OPS – Overall Pinoy Significance.
The OPS Gauge
It's simple really. 
If something has a positive Pinoy significance, it gets at least one Manong Philip Vera Cruz. The more Manong Phils, the more significant the event is.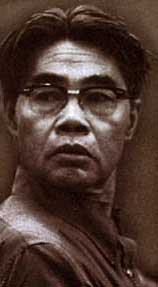 For things with minimal or even negative Pinoy significance, it gets at least one Dion Basco. The more Dions, the less significance. (You think I've forgotten about your stupid comment about Filipinos being the "black Asians" you made in A. Magazine a few years ago? HAIL XENU!)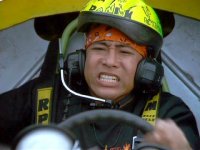 Let's start with the obvious.
Manny "Pac-Man" Pacquiao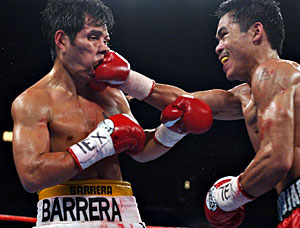 November 15, 2003 is the day Manny Pacquiao made a name for himself.  It was on this day that he upset Mexican boxing legend Marco Antonio Barrera with an 11th round knock out at the Alamodome in San Antonio, Texas.  This was the fight that catapulted Manny into becoming the pride of a nation. 
I know Manny is not Fil Am but the knock out happened on American soil and he trains in Hollywood so I'm putting him on the list!
OPS Gauge



5 Manong Phils
Keeping with the sports theme, we have to also include swimmer Natalie Coughlin.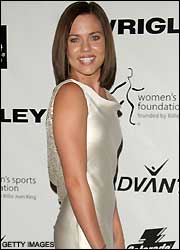 She is one of the most decorated female swimmers to compete in the modern Olympic games.  Natalie has set world and Olympic records in the freestyle relay and the individual backstroke respectively.  In the 2008 Beijing games, she became the first American female athlete to win six medals in a single Olympic games.  And she's kinda hot.
OPS Gauge



5 Manong Phils
Onward to Politics.  I have to mention former Hawaii governor, Ben Cayetano.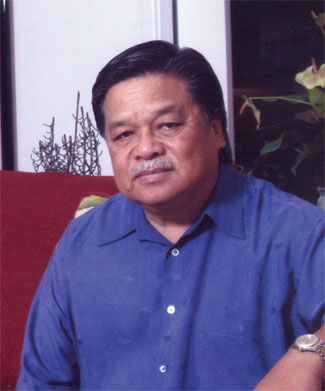 In 1994, he became the first Filipino American to be elected governor in the United States. 
For that accomplishment, he deserves 5 Manong Phils.


However, his track record as governor sucked balls.  According to his entry on HawaiiHistory.org, "during his tenure [as governor], Hawai`i experienced an economic downturn [and] the state's teachers went on strike."  Also during his watch, lap-dances were banned in Honolulu. 
For that he gets 4 1/2 Dions.


OPS Gauge (average)



½ a Manong Phil
That's enough with the politics. Let's talk about movies.
In the early part of this decade, two films made by and starring Filipino Americans were featured in many film festivals and independent theater screenings across the nation. The films were The Debut and The Flip Side.  The two movies were the result of a collective effort of determined young filmmakers and their hard working film crews. 
OPS Gauge



3 Manong Phils
Not all films were great.  Remember Surf Ninjas? Remember Deuce Bigalow: European Gigolo? And did anyone torture themselves by watching American Adobo? 
For those films…
OPS Gauge



2 Dions
There are stains in our Filipino American history.  These are things that we should not be proud of and people we are ashamed to call our own.  I have two items that I consider the failed abortions of our Filipino American experience.
This psycho dude and alleged male prostitute went on a five person killing spree that included fashion designer Gianni Versace.  His Wikipedia entry boasts that "On June 12, 1997, Cunanan became the 449th fugitive to be listed by the FBI on the FBI Ten Most Wanted Fugitives list, and became the first person from San Diego to be placed on that list."  Stay classy San Diego!
I'm sure some of you are fans of the former MTV TRL host but she needs to go.  This clueless bitch said that her mother was "Polynesian" in a Maxim interview.  That's cool Vanessa 'cause if you aren't down to claim your shit, then we're not down to claim you. 
OPS Gauge



Both of these fools get 5 Dions.
I'll close this out with a person who has truly made Filipino American history with everything he has done.  I'm talking about our favorite comedian, Rex Navarrete.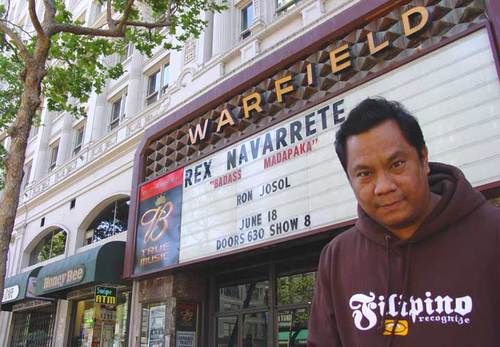 In October of 2005, Rex recorded his second DVD titled "Badass Madapaka" with a sold out crowd in L.A.'s historic Wiltern LG Theater.  His accomplishments and success are a true celebration of the Filipino American experience. 
OPS Gauge



For Rex, he gets 5 Manong Phils and I'll throw in a Larry Itliong.
There's a whole lot more of our history and experience in America to learn out there folks. Filipino Americans have been doing our damn thing in the United States before this nation was even founded in 1776 (look up the Manila Village in the bayous of Louisiana). 
This is our history month.  Go out, discover it, celebrate it, and be proud of it.
Comments