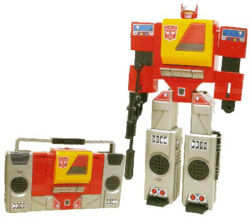 College angst can be fun.  Many Pinoys and Pinays go to college and all of a sudden feel the need to do a lot of catch up activism work for all the years they took their ethnicity for granted.  This usually ends up with some folks overcompensating for years of their lack of Pinoy-ness only to result with being overly politically correct and thus becoming the quintessence of the phrase "buzz kill."  I speak from experience.
For most of us, it's only a small phase and then when we are stuck with real life decisions like starting careers or dealing with reality, we wise up and realize that we were a little over sensitive on a few things.
One thing that the overly p.c. crowd really likes to jump on are stereotypes. 
Hello Pinoylifers.  I did some shopping at the local Filipino supermarket the other day and I wanted to share this with you.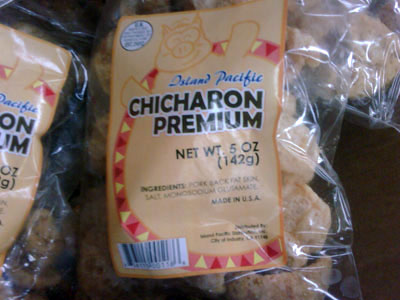 Yes folks, chicha-f'n-ron.  Just in case you can't read those magical ingredients on the front of the bag…

Mmmm… Pork Back Fat Skin + Salt + MSG = PINOY PRIDE!!!
Have a great Lent.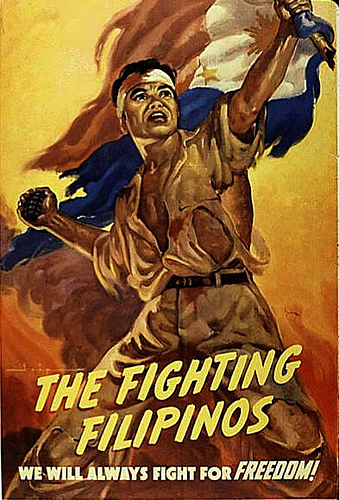 If you haven't heard, we're in a recession.  Just making sure we got that piece of information out of the way.
This difficult economic time has resulted in the U.S. Government scrambling to take some form of immediate action to alleviate the current financial situation in America. The proposed solution that was signed by President Obama was a $787 billion (with a "B") economic stimulus package.  I don't have the time nor energy to try to explain the rationale of every line item in this stimulus package but basically, the government is going to spend a sh*tload of money on a bunch of stuff in the hopes that the U.S. economy will improve. 
The bill contains things like infrastructure construction projects, tax breaks and credits to incent more people to buy new vehicles, and many other things that are supposedly intended to have an immediate impact on decreasing unemployment and increasing consumer spending.
Then there are the other items in the stimulus package that have drawn the ire of its biggest critics.  One of the controversial items in this bill is a proposed $400 million to be spent on anti-smoking and sexually transmitted disease prevention programs.  I'm sure these are both great in promoting good health but the only possible result that I can see how this would benefit the U.S. economy is the increased sales of Nicorette and Trojan products. 
An item that has become a major talking point of the package's critics is the nearly $200 million that will go to Filipino WWII veterans.  From what I've read in news articles, a lump sum of $15,000 will go to each vet that is a U.S. citizen and $9,000 to non-citizens. 
The positive is that these deserving veterans are finally going to get something (even though it's just a fraction of what was promised to them).  The big negative that I see is that the issue for Filipino veteran's benefits has now become a partisan politics talking point to argue the validity of a stimulus package rather than a standalone non-partisan issue.  Journalists, pundits and politicians that want to highlight what they feel are the unnecessary aspects of the stimulus package are quick to point out that at least a third of the money allocated to these Filipino veterans will end up going to people in the Philippines, thus not really doing anything to stimulate the U.S. economy. They also argue that appropriating stimulus package money to Filipino veterans does nothing to help create jobs or increase consumer spending.
I am no economic expert but according to Kababayan L.A., I'm some kind of expert in something (not sure what, though).  Being the expert that I am, I can assure all of you reading this that giving money to old Filipinos will definitely help the U.S. economy.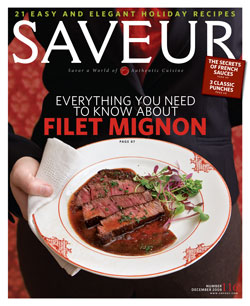 Food blogger Arnold Gatilao picked up the latest issue of Saveur magazine and was a bit surprised when he found an article dedicated to the holiday cuisine of Pampanga, Philippines.
Check out his blog at inuyaki.com for the details
The issue even features four Filipino recipes:
Big thanks to Arnold for tracking this one down.
This year, Halloween fell on a weekend.  However, I wasn't with the Geto Boys trick or treatin'.  I was at home watching DVDs and handing out candies to children with nice costumes and begrudgingly giving candy to teenagers dressed like they just shopped at Hot Topic.  (Note to teenagers, a Pixies band t-shirt, jeans, and skeleton gloves is not a Halloween costume).  Halloween marks the ending of Filipino American History Month and what better way to remind us that we need to wrap up the history month celebrations than to have countless horror films playing on dozens of cable channels.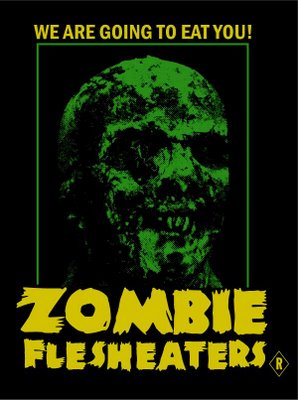 One channel was showing a marathon of zombie films and I saw that 28 Days Later was playing.  It's a pretty good zombie film and I highly recommend it if you got some free time on your hands.  The premise of the film did get me thinking.  What if there was some form of lab created genetic zombie virus that attacked people with at least 1/4th Filipino ancestry?  What would we need to do in order to survive and minimize the risk of zombie infection? 
Fear not loyal PinoyLifers.  The fan boys behind this site got you covered.
October has arrived and Filipino American History Month is here.  Long story short, the Filipino American National Historical Society established the month as Fil Am History Month based on the fact that some Pinoys jumped off a Spanish galleon called the Nuestra Senora de Buena Esperanza (aka Big Ass Spanish Boat) somewhere near Moro Bay, California back in October of 1587.  I'm paraphrasing but you get the gist of it.
What should we celebrate? It is our month but a lot of Americans are unaware of the significant contributions that Pinoys and Pinays have made to our country's fabric. 
No need to fear 'cause I got your Fil Am history remedial course right here on Pinoylife.com.
by Allan G. Aquino
This article was originally written in 1998 and published in the Philippine Post. Allan has given his permission to republish this article. Keep in mind that Allan wrote this before grad school, when he used to drink a whole lot more. Enjoy the throwback.
One of the things I really like about my ethnic identity is its seemingly infinite ambiguity. After all, Filipinos surely have their own individual perceptions about what our collective identity is, how it is to be defined. If there are millions of Pinoys on earth, then surely there are millions of models of what is and what isn't "Filipino."
Some folks still feel Pinoys are distinguishable by phenotype, despite the fact that many of us are commonly mistaken for Latinos (our mostly Spanish surnames adding to the confusion), other Asians, even African-Americans. I myself am often prejudged by my looks as being Native American (people often ask me, "From what nation are you?"). Interestingly, the fact that I'm spelling our collective label with an "F" (rather than as "Pilipino") is likely to raise now long-running debates on self-definition.
So, to "P" or not to "P."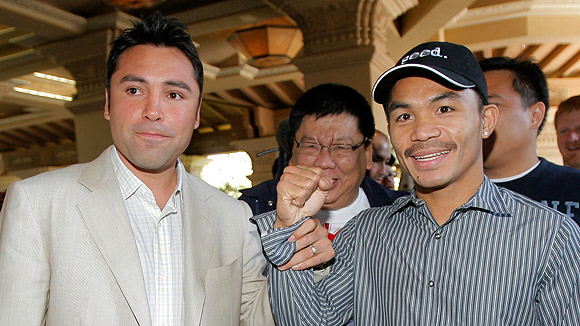 AP Photo/Jae C. Hong
Manny Pacquaio and Oscar De La Hoya just agreed to the biggest boxing event of 2008! Mark your calendars fight fans cause Pac-man vs. DLH goes down on December 6.
De La Hoya to fight Pacquiao in December – Reuters 
GOLDEN BOY WILL FIGHT PACQUIAO - Sportinglife.com
Pacquiao to move up two weight classes to fight De La Hoya - by Dan Rafael, ESPN.com
Fight with Pacquiao makes a lot of cents to De La Hoya by Graham Houston, ESPN.com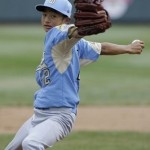 There might have been very little Filipino representation in the 2008 Beijing Olympics, but one championship event this week was full of Pinoy representation as the Waipi'o little league baseball team beat the team from Matamoros, Mexico, 12-3 to win the Little League World Series Sunday in South Williamsport, PA.
The team, representing the US West region, beat the Mexican team, whose players are taller, have averaged eight runs a game and beat Japan's little league representatives during the International Championship round Saturday. On that day, the Hawaiian little leaguers scored an improbable 7-5 victory against the team from Lake Charles, LA (representing the US Southwest) after rallying from a 5-1 deficit to score six runs in at the top of the 6th and final inning to win the game and move on to the World Championship.
The Aloha State's team hails from Waipahu, a Honolulu suburb known for its large Filipino population, and owed much of its success to players like pitcher Caleb Duhay (pictured), who pitched 5 1/3 innings with only three earned runs in the final match. Duhay also contributed three runs and a hit of his own at the plate. Catcher Keelen Obedoza scored a hit as well. Other Pinoys on the team such as outfielders Jedd Andrade, Matthew Yap and Jordan Ulep also contributed to the team's championship. 
News Link: http://www.honoluluadvertiser.com/apps/pbcs.dll/article?AID=/20080824/BREAKING02/80824033
Box Score: http://www.littleleague.org/series/2008divisions/llbb/WSBoxScores/llws32.html
Little League site: http://www.littleleague.org
Big thanks to Elson Trinidad for sending this in.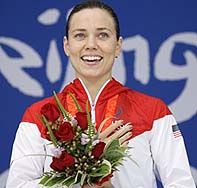 Team USA is off to a great start at the Beijing games.  There's been so much attention to Michael Phelps in his quest to make Olympic swimming history that other milestones are being glossed over by the media.  Being that this is a Pinoy pop-culture site, I need to show some love to Team USA swimmer Natalie Coughlin.  Natalie got the gold medal for the 100m backstroke and became the first woman in Olympic history to win the gold in this event in consecutive Olympic games.  And if you weren't sure, Natalie is part Pinay as her lola is Zenaida Bohn from Meycauayan, Bulacan. 
Coughlin trumps Coventry in 100m back final – ndtv.com
Natalie Coughlin's Olympic Profile – nbcolympics.com
In more news, the Philippine government along with some other private groups have put up 9.5 million pesos as a bounty for an athlete to bring home the first gold medal to the Philippines.  That roughly makes out to be about $220,000.  If nobody wins that, they should give Natalie $55,000 just because her lola is from Bulacan.
More updates coming soon. GO TEAM USA!