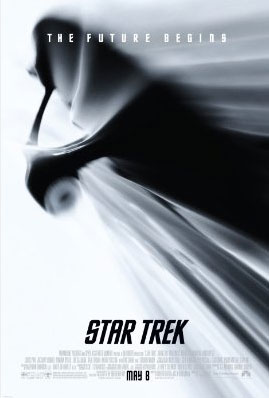 Star Trek is back and it is kicking ass and taking names.  J.J. Abrams has given the old sci-fi franchise a modern-day makeover complete with a hot young cast and a U.S.S. Enterprise that can bring the pain with its added firepower.  It made over $70 million opening weekend so it's safe to say that a good chunk of you saw it already.  For the rest that haven't, head to the theater 'cause it's worth the price of admission.
I'm not going to spoil anything major about the film but there are some things that crossed my mind regarding the new Trek – things that a Pinoy from California who is expecting his first child would notice.
Thanksgiving 2008 is in the record books and based on all the Facebook status updates I read, looks like we all ate as if we had four stomachs.  It is impossible to resist.  Every house has lots of good food and at least three different types of dessert.  What makes Thanksgiving such a great holiday is its simple formula: 
People + lots of food + no work or school = Happiness
We can now add another component to a successful Thanksgiving - Filipinos on television.  Yes, you read that right folks. Thanksgiving 2008 was all about increasing the Pinoy visibility percentage on American television.  Maybe some of you blinked but there were quite a few pata eaters on cable these past few days.