Hello PinoyLifers. Someone forwarded an email with a link to a website called Gimmick City.  It's claiming to be the "Hottest Web TV Show". 
In the email from Giovi Zamora and his awesome hairpiece, he wrote:
"We are pre launching our Web TV can you please watch our show at www.gimmickcity.com and your comment and suggestion would be greatly appreciated" (grammar not corrected for your enjoyment)
So folks, I'm not commenting. I'm here to help Giovi and that's where you come in.  Take a look at the video and if you are so compelled or moved by it, please share your thoughts in the comments section.  Thank you all for helping do God's work.
If anyone has information about what went down, please contact Homicide Detectives Daniel Mendoza and Todd Johnson at (562) 570-7244. 
Fil-Am dies due to injuries sustained in brutal bar fight – Asian Journal
Man arrested after fight near club is charged with murder – Long Beach Press Telegram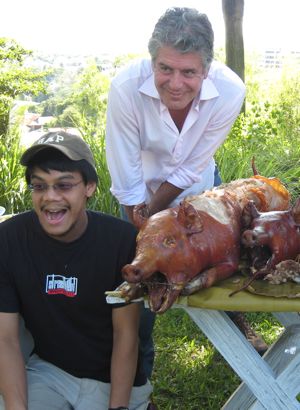 Anthony Bourdain and his buddies Augusto and Wilbur
Food blogs and Pinoy blogs are going Tony Bourdain crazy after his popular show Anthony Bourdain: No Reservations went to the Philippines.  The show finally aired and I have to say that as a Filipino American, I felt it was superbly done.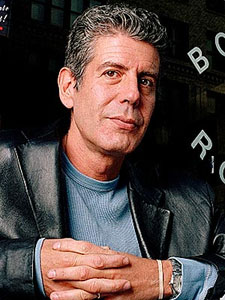 Travel Channel host Anthony Bourdain
Big thanks to Pinoylifer Cire B for sending this one in.
The Travel Channel's hit show Anthony Bourdain: No Reservations is going to the Philippines!  Finally, in its 5th season, restauranteur/chef/culinary bad ass Anthony Bourdain explores the culture and cuisine of our beloved mother country.  I can't wait to hear his no-holds-barred commentary on the unique foods of the Philippines.  I wonder if he'll work in an Apocalypse Now reference. 
Here's the Travel Channel website's synopsis of the upcoming episode:
Tony visits the Philippines, the "Land of the Lechon." He stops in Manila, which is a diverse combination of Spanish and Chinese cultures. Then he heads off to Pampanga to sample some of their rare delicacies.
Set your DVRs kids!
Anthony Bourdain: No Reservations – Philippines
The Travel Channel
Monday, February 16, 2009
10pm Eastern (check your listings as some of you west coasters may get it at 7pm)
Anthony Bourdain: No Reservations – Official Site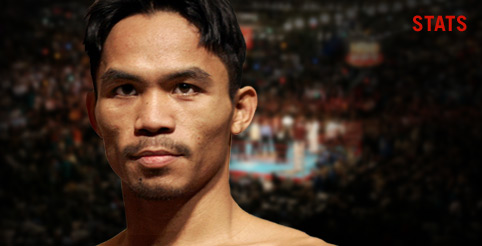 Update as of January 28 2009  10:55 AM Pacific Time:
Lance Pugmire from the L.A. Times has posted that both Pacquiao and Hatton have signed the contracts for the May 2 boxing event in Las Vegas.  FINALLY!
It's official: Ricky Hatton signs and fight with Manny Pacquiao is on - L.A. Times
Update as of January 23 2009  8:45 AM Pacific Time:
ESPN reports that Manny has reversed his position on the fight and has agreed to the terms.  Nothing has been officially announced by Top Rank or Golden Boy but it looks like the fight is back on.  Way to go you greedy assholes!

Hatton, Pacquiao headed for May 2 bout – ESPN.com
Manny Pacquiao-Ricky Hatton bout may be back on – L.A. Times
Pacquiao confirms fight with Hatton 'is on' – FOX Sports 
Update as of January 21 2009  12:00 PM Pacific Time:
As of right now, this fight isn't going to happen. Way to go you greedy assholes!
Pacquiao won't sign; fight called off – ESPN.com
Ricky Hatton's rejection of Pacquiao fight came down to the contract – L.A. Times
Update as of January 13, 2009  4:55 PM Pacific Time:
The fight is in limbo right now.  The L.A. Times is reporting that Pacquiao has backed away from a 50/50 purse split and is looking for a 60/40 split.  Let's hope people come to their senses so that this fight can happen. 
Purse spat jeopardizes Manny Pacquiao-Ricky Hatton fight – L.A. Times
Update as of January 6, 2009 2:22 PM Pacific Time:
The fight date looks to be May 2nd in Las Vegas.  Only thing being published online is that a Pacquiao vs. Hatton fight deal is almost complete.  The contracts haven't been signed yet but news sources are saying that the fighters are on board with making it happen. Stay Tuned.
Pacquaio-Hatton Is On, 99.9% On – The Sweet Science
Hatton set to fight Pacquiao in May – The Guardian (UK)
Boxing Still Alive as Pacquiao, Hatton Close to Deal - TalkingBoxing.com  
Ricky Hatton "on board" with Pacquiao fight being in Vegas – L.A. Times
Pinoy comic Jo Koy gets his own Comedy Central stand-up special titled "Don't Make Him Angry" premiering on Sunday, January 4, 2009 at 10pm EST/PST.  A big congrats to this hard working comedian as he takes another step towards comedy superstardom.  Make sure to set your DVRs and tune in to watch Comedy Central on Sunday night.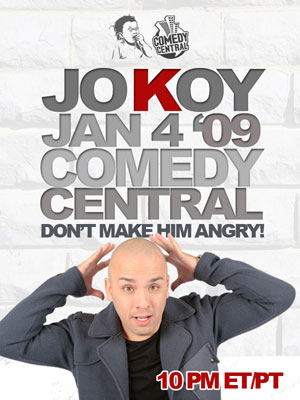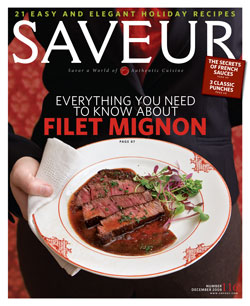 Food blogger Arnold Gatilao picked up the latest issue of Saveur magazine and was a bit surprised when he found an article dedicated to the holiday cuisine of Pampanga, Philippines.
Check out his blog at inuyaki.com for the details
The issue even features four Filipino recipes:
Big thanks to Arnold for tracking this one down.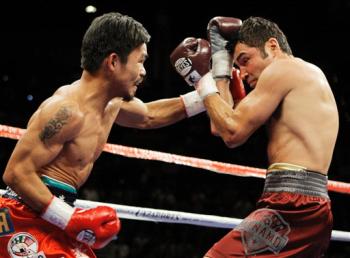 I'm STILL in shock.  The common feeling by a lot of fight fans leading up to Saturday's "Dream Match" between Oscar De La Hoya and Manny Pacquiao was that their hearts were with Manny but they didn't know if he could overcome the size and power of Oscar De La Hoya. 
Manny not only won the fight, he dominated Oscar De La Hoya into an 8 round TKO.  A FREAKIN' TKO!
The torch has officially been passed. The new king of the ring is a Filipino boxer named Manny Pacquiao.
Pacquiao too fast, too strong in lopsided win - SFGate.com
Analyzing Manny Pacquiao's victory over Oscar De La Hoya - L.A. Times
Mismatch indeed: Pacquiao dominates De La Hoya - ESPN.com
Trigger? What trigger? Outgunned De La Hoya leaves firepower at home - ESPN.com
Pacquiao – De La Hoya post fight quotes - SecondsOut.com
Postfight Press Conference (Video) - The Ring 
Thanksgiving 2008 is in the record books and based on all the Facebook status updates I read, looks like we all ate as if we had four stomachs.  It is impossible to resist.  Every house has lots of good food and at least three different types of dessert.  What makes Thanksgiving such a great holiday is its simple formula: 
People + lots of food + no work or school = Happiness
We can now add another component to a successful Thanksgiving - Filipinos on television.  Yes, you read that right folks. Thanksgiving 2008 was all about increasing the Pinoy visibility percentage on American television.  Maybe some of you blinked but there were quite a few pata eaters on cable these past few days. 
The site has become one big Manny shrine as of late.  And I know not all of you are boxing fans so I felt it would be good if all of us took a break from the Pacquiao posts and switched gears to a new topic. Normally, I stay away from talking about politics on this site but I was sent a thought provoking article that was very critical of the United States military.  I really think you should take the time to read this. 
OMG! What is our military spending its money on?