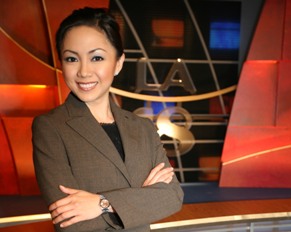 Kababayan L.A. host, Janelle So
Greetings PinoyLifers.  A few weeks ago, I was asked to appear on a show called Kababayan L.A. by its host, the lovely Janelle So.  She wanted to do a segment on blogging and asked me to be on the show after seeing some of the fun things I put on this site. 
The show aired on September 25, 2008 but there is a bit of backstory to some of the antics I pulled during the appearance.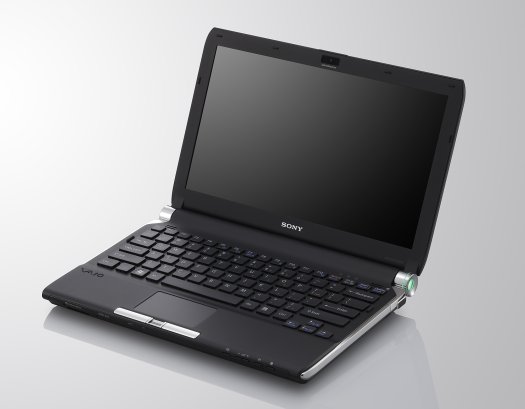 Ladies and gentlemen, Pinoys and Pinays, Sony has finally done it.  They have announced a new Vaio laptop that is light weight, compact, and can play Blu-ray discs on a high definition screen. 
Here are some of the specs:
An 11″ display screen
Less than 1″ thick
Blu-ray disc capabaility
High definition screen with HDMI output
Intel Centrino 2 processor for better energy usage and processing power
Comes in Black, Red, and Champagne Gold
It looks like this thing really packs a punch.  But the most important feature about the new Sony Vaio laptop is…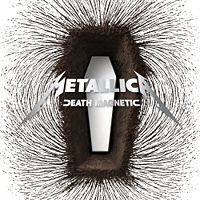 Album: Death Magnetic
Artist: Metallica
Release date: September 10, 2008
Review by Francis Yap
Metallica is a band marred with a history of controversy, starting from their earlier days of alcoholism and debauchery to their not too recent legal pursuits against online file sharers.  Combine this with "St. Anger", which is the least successful album in the band's career, and you'll see that Metallica has a serious task of winning back their die hard followers along with a new generation of metal fans.  The band has faced plenty of criticism from fans and critics alike since their infamous "Black Album" due to their change in musical direction.  They shifted away from their complex, fast, and epic pieces to songs with a hard rock edge, simpler, and commercial styles.  Nearing middle age, can Metallica still seem relevant in the Metal world?
Yet another throwback article from the PinoyLife vault (circa 2002).  Due to not-so-popular demand by a Random Ninja, here is the original PinoyLife article dedicated to the Audi TT.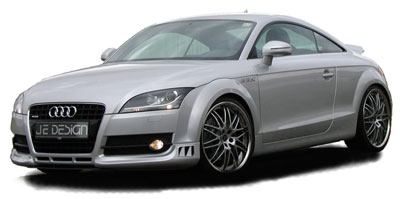 This car had it coming from this website.
In 1998, someone from the Audi car company decided to name their roadster model the TT. For those that don't get the inside joke, here's the explanation. In Tagalog, the word "titi" translates to PENIS. That being said, here are a bunch of fun things to say if you own or see an Audi TT.
by Allan G. Aquino
This article was originally written in 1998 and published in the Philippine Post. Allan has given his permission to republish this article. Keep in mind that Allan wrote this before grad school, when he used to drink a whole lot more. Enjoy the throwback.
One of the things I really like about my ethnic identity is its seemingly infinite ambiguity. After all, Filipinos surely have their own individual perceptions about what our collective identity is, how it is to be defined. If there are millions of Pinoys on earth, then surely there are millions of models of what is and what isn't "Filipino."
Some folks still feel Pinoys are distinguishable by phenotype, despite the fact that many of us are commonly mistaken for Latinos (our mostly Spanish surnames adding to the confusion), other Asians, even African-Americans. I myself am often prejudged by my looks as being Native American (people often ask me, "From what nation are you?"). Interestingly, the fact that I'm spelling our collective label with an "F" (rather than as "Pilipino") is likely to raise now long-running debates on self-definition.
So, to "P" or not to "P."
Charice Pempengco keeps impressing the masses and now she's gotten the attention of French Canada's gift to the world – Celine Dion. 
On September 9, 2008, daytime talkshow host Oprah Winfrey had the young Pinay perform on her show only to surprise Charice with a video greeting from Celine Dion where she invited Charice to sing a duet at the Celine Dion concert in Madison Square Garden.  As much as Celine's music immediately kills any sex drive and alcoholic buzz in my system, that is an impressive accomplishment for young Charice Pempengco.
If you don't know her name yet, you better learn it fast because she is on her way to be the next big thing.
The Most Talented Girl in the World : Teen Singing Sensation - Oprah.com (damn, I can't belive I'm linking something to Oprah.com)
www.charicepempengco.com | Charice Pempengco Official Site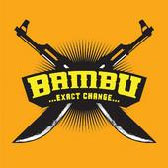 Album: …exact change…
Artist: Bambu | www.bambu.la
Release Date: September 11, 2008
Bambu has unleashed his latest musical fury with his third album "…exact change…" and adds further depth to his already vast hip-hop artistry.  One thing that really sets his songs apart from the "rap" that gets played on mainstream outlets is the wide variety of social topics he can masterfully rhyme about and still have people bob their heads to it. 
I'm not a fan of kicking a dead horse when it is down.  It's just a mean thing to do. 
HOWEVER, there was one question people kept asking me when I was at FPAC, "Do you know how Pinoyfest went?"  
So for all of you that were curious, someone that goes by the name "A Very Opinionated Pinoy Dude" took one for the team and went to Pinoyfest with a video camera. 
I just have a few more things to say and I promise to stop with the Pinoyfest stuff.
Pictures! NEAT-O!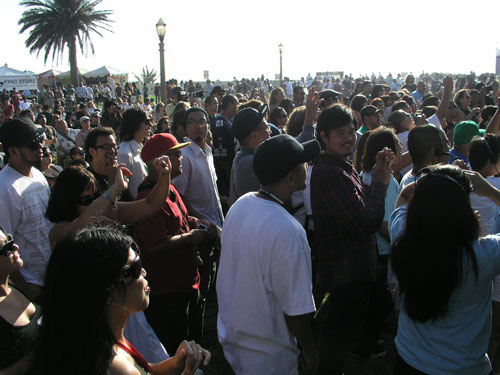 I am super tired right now. I just spent two days at FPAC. The top of my scalp is burnt, my flat feet hurt and I really want to just sleep. 
But I owe it to all the cool people that had such nice things to say about PinoyLife.com at the festival to muster up the strength to crank out the FPAC recap.  I just downed my medication for high blood pressure and the pill to lower cholesterol so I'm in a whole world of fun right now.
Here's the recap!