by A Very Opinionated Pinoy Dude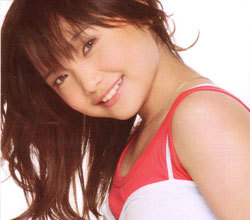 (Disclaimer: Here at Pinoylife, we may be a bit L.A.-biased when it comes to pro sports teams, so I'm afraid you're gonna have to deal with it.)
I got a chance to ditch work on Monday and go to Dodger Stadium to see the Dodgers home opener vs. the hated Frisco Giants. I know a lot of Frisco fans have cum in their pants (pun intended) lately due to a certain half-Pinoy pitcher, but us Dodger fans have our perks too. For Opening Day the sellout record crowd of 57,099 were treated to none other than 16-year old singing sensation (wait, wasn't she the 15-year old singing sensation last year?) Charice Pempengco, singing the "Star-Spangled Banner" as the big-ass American flag was unfurled.
There was also an international theme as flags of 30 nations (including the Philippine flag) of which the Dodgers have had some relationship with were carried into the infield.
Missed it? My infamous video camera caught the performance!
Okay yeah, she's not even a U.S. citizen, but you gotta admit, she can rock the anthem better than most citizens could.  Speaking of which, she's spent an awful lot of time here in the States lately. And one of the songs played before the game was AC/DC's "T.N.T." Coincidence?
 
After her performance, a B2-stealth bomber flew overhead, hundreds of doves were released, Vin Scully threw out the ceremonial first pitch to open up a game which had Dodger outfielder Andrew Either hit two homeruns, pitcher Chad Billingsley throw 11 strikeouts, and new infielder Orlando Hudson hit for the cycle with a homerun, a single, a double and a triple all in the same game – a rare feat not accomplished since 1970!
Oh yeah, the Dodgers won 11-1. Sorry Frisco fans. Tsk, tsk.
At this rate, we should have Charice sing the national anthem every day.
Big props to Bambu for the new music video. Thanks for the link AJ!
Crooks and Rooks
by Bambu

Bambu "Crooks & Rooks" Music Video (Short Film Version) from Kid Heroes on Vimeo.
Behind the scenes video:

Bambu "Crooks and Rooks": Behind the Scenes from Xylophone Films on Vimeo.
Pinoylife Album Review of "…exact change…"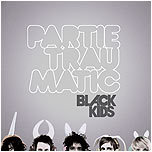 Album: Partie Traumatic
Artist: Black Kids | www.blackkidsmusic.com
Release Date: July 22, 2008
Review by Anthony Foronda
"Dance! Dance! Dance!" is the phrase of the day when it comes to the Black Kids' debut album Partie Traumatic. The Jacksonville, Florida outfit's debut album is a throwback to the fun, 80s synth-pop sound which made this new musical discovery such a joy. With every listen, each track is wrapped in pure unadulterated pop goodness that definitely gets you moving.
Simply awesome. Crank this one up at your office cubicles, university computer labs, and wifi coffee shops.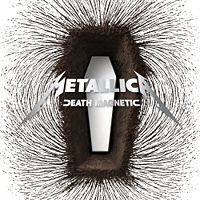 Album: Death Magnetic
Artist: Metallica
Release date: September 10, 2008
Review by Francis Yap
Metallica is a band marred with a history of controversy, starting from their earlier days of alcoholism and debauchery to their not too recent legal pursuits against online file sharers.  Combine this with "St. Anger", which is the least successful album in the band's career, and you'll see that Metallica has a serious task of winning back their die hard followers along with a new generation of metal fans.  The band has faced plenty of criticism from fans and critics alike since their infamous "Black Album" due to their change in musical direction.  They shifted away from their complex, fast, and epic pieces to songs with a hard rock edge, simpler, and commercial styles.  Nearing middle age, can Metallica still seem relevant in the Metal world?
Charice Pempengco keeps impressing the masses and now she's gotten the attention of French Canada's gift to the world – Celine Dion. 
On September 9, 2008, daytime talkshow host Oprah Winfrey had the young Pinay perform on her show only to surprise Charice with a video greeting from Celine Dion where she invited Charice to sing a duet at the Celine Dion concert in Madison Square Garden.  As much as Celine's music immediately kills any sex drive and alcoholic buzz in my system, that is an impressive accomplishment for young Charice Pempengco.
If you don't know her name yet, you better learn it fast because she is on her way to be the next big thing.
The Most Talented Girl in the World : Teen Singing Sensation - Oprah.com (damn, I can't belive I'm linking something to Oprah.com)
www.charicepempengco.com | Charice Pempengco Official Site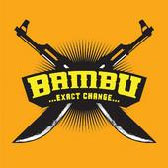 Album: …exact change…
Artist: Bambu | www.bambu.la
Release Date: September 11, 2008
Bambu has unleashed his latest musical fury with his third album "…exact change…" and adds further depth to his already vast hip-hop artistry.  One thing that really sets his songs apart from the "rap" that gets played on mainstream outlets is the wide variety of social topics he can masterfully rhyme about and still have people bob their heads to it.